December 31, 2009
Annual
I never did get around to describing the appalling goatfuck in the environs of the Thames last New Year's Eve. And I don't think I can do it justice now, or face trying. Suffice to say that the combination of huge crowds, hamfisted policing and slack-jawed neanderthal security contractors made for a ghastly and at times potentially life-threatening experience.
And so: not this time.
After a decade of calmly strolling down to the river to see the pretty lights, this year we'll be hiding indoors and watching it on TV, away from the crush of screaming bodies, away from the echoes of Hillsborough and other crowd-control disasters past. Safely cocooned in our luxury flat, walled off from our fellows in cosy, glorious isolation.
Welcome to 2010: the year we make contact.
Have a good one, y'all.
Posted by matt at 7:19 PM | Comments (1)
December 19, 2009
Post Mortem
The conference went ahead, mostly as planned.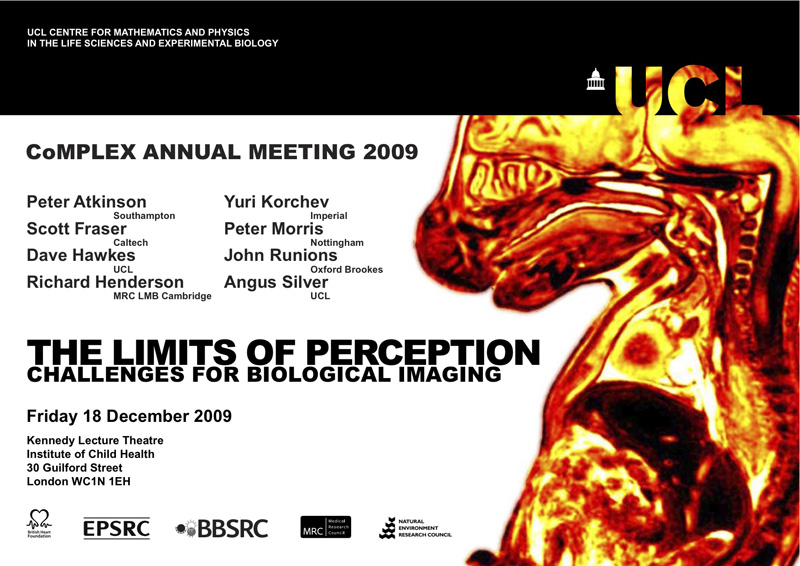 And indeed was in many ways a complete success. The co-organiser henceforth known only as the weasel in a cardboard shirt couldn't resist a couple of last ditch bids for that Twat of the Year tiara, and attendance was not quite as high as registrations might have led one to hope, but only one speaker was kept at bay by the snow and the talks were of a startlingly high standard.
I actually enjoyed the day a lot. Which isn't to say I will ever do anything like it again.
Oh, and, for the record, the week also saw my first ever pub quiz, at the tail end of the Smart lab Xmas outing. My bowling may suck -- no denying -- but at least I can spot Mother Teresa in Santa drag FTW.
You know you want me on your team.
Posted by matt at 12:19 AM | Comments (0)
December 18, 2009
Wintry
It's snowing lightly, as for the last few hours, but as yet still a far cry from the ruinous blizzards we were promised. But it may happen.
Question is, what will the effect be on our conference tomorrow? Various speakers have to travel from far flung reaches of the country. Will we be watching an empty space?
I shall report.
Posted by matt at 12:44 AM | Comments (1)
December 13, 2009
Avuncular 4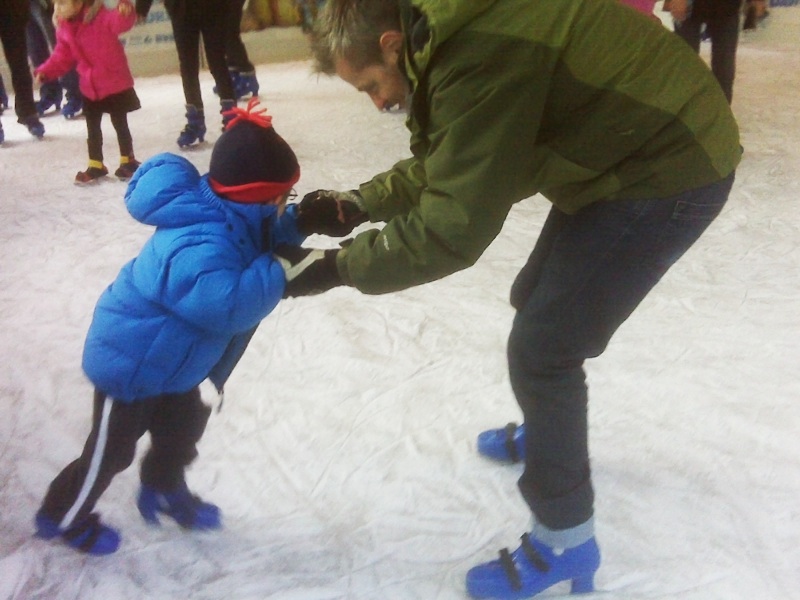 Posted by matt at 11:46 AM | Comments (3)
December 9, 2009
Unrecorded
Among my companions for tonight's dinner at a random Lebanese restaurant in Earl's Court were a couple of bloggers even less current than myself. Indeed, it turns out that Stairs of GB is no longer even online -- at least its content isn't -- though as the boy himself pointed out, there's always the wayback machine for such trifles as one can't bear to lose.
I was, in any case, reminded of how handy it is to have a record of what was going on back then, if not in exact detail day-to-day -- and how dull would that be? -- at least as a kind of mnemonic collage of some bits of what was on my mind.
I like having my history scrawled down in this haphazard form. I don't want to have to put much work into maintaining it, but I definitely don't want it just vaporising. This is one of the reasons I took so badly to the MT4 upgrade: I'm not willing to lose my past to the pushy whims of SixApart's developers. The previous WTs need to stay as they are. Remaking them in a new form would be cheating. (As well as far too much effort...)
Still, let's face it, that kind of haphazard scrawling isn't really happening around here much anymore. And though I don't necessarily miss it right now, I have a feeling I'll be a bit miffed in years to come about these great gaps in the fossil record.
Which doesn't necessarily mean that I'm going to do much about it -- the posting frequency of those early years is certainly a thing of the past -- but perhaps I'll try to leave my future self a few clues from time to time.
And look, here's one now.
Posted by matt at 11:20 PM | Comments (0)
December 7, 2009
Crushed by the wheels of industry
As trailed a few posts ago, the last few weeks have brought performances by several companies of long-term WT interest. Jasmin Vardimon's Yesterday was the most familiar, a collage of material from earlier pieces reworked into near unrecognisability, shown last year at the Peacock and now returned to the more intimate environs of The Place. I liked this a lot the first time around, and it seemed even better on repeat viewing -- the choreography is striking and beautiful, the performances fluidly brilliant and the integration of some fairly flashy technology works a treat without seeming at all gratuitous. Vardimon is, as usual, especially good at capturing the tics and attitudes of British masculinity, but is also more generally touching, managing to make contact with some pretty fundamental emotions. Become a memory indeed.
Lea Anderson's boy band The Featherstonehaughs were instrumental in the creation of my abiding interest in contemporary dance, and are now being reconstituted as a distinct company for the first time in many years. Their R&D show -- also at The Place -- combined fragments of their last proper solo outing, The Featherstonehaughs draw on the sketchbooks of Egon Schiele, which is being prepared for revival, with some preliminary feints towards a new, as yet untitled, work intended to premiere next year. The company now boasts nine (count 'em) dancers, all but one of them completely new; they're all talented and have clearly been working very hard. The material wasn't any kind of radical departure, but it was distinctive and very enjoyable and generally seemed to bode well for next year's tour. Perhaps put off by the evening's "work in progress" status, none of my usual partners in crime were willing to come along to this, but it was actually surprisingly polished and entertaining. Given what I've seen I think I'll probably manage to drag at least one or two to the finished product. For anyone else, it's definitely worth a look.
And then there was Shunt, very much up to their old tricks again with new show Money. Easily their best work since the excellent Dance Bear Dance, this was another exercise in playing games with the audience, this time inside a brilliant machine set whose whirring and clanking seemed -- these things are hazy at best -- to embody the grinding awfulness of modern capitalism. Amidst much weird Lynchian awkwardness, the show makes its viewers complicit in an ill-advised entrepreneurial enterprise that may or may not be The Future. It's true that the set pieces don't really add up to much in the end, and there's never the sort of transformative surprise that DBD furnished, but it's highly enjoyable along the way, and leaves one with some memorable images, skewed perspectives, and perhaps a balloon. Not many shows serve you up a glass of bubbly partway through, or pelt you with brightly coloured balls, and who can resist either tactic?
Posted by matt at 12:47 AM | Comments (0)