October 28, 2009
Scraps
If, as I decided must be the case after posting the previous entry, prometto niente is a rather more definite statement in Italian than the noncommital English idiom I over-literally mistranslated, well, it proved prophetic. Of course I didn't post anything from my phone. What was I even thinking?
But my brief Roman visit was very nice, and the wedding was lovely. Some photos will no doubt follow, if not here then on one or more of my other online presences, and anyone who cares will be able to find them. (Indeed, there's one on Facebook already.)
Nothing much changed in my absence -- you just can't get the elves these days -- and research prospects still look rocky. But there are entertainments elsewhere; which, in lieu of writing about properly, I will simply namecheck in the vague hope that it might prompt a bit more later on.
James Thierrée's Raoul at the Barbican was very jolly, with a great set and some hilarious sequences, even if occasionally the more traditional mime elements flagged. Oddly coherent in its delirium, and with some moments of genuine magic, this solo-but-not-really show was a real charmer.
This evening's lecture by Jorge Cham was also entertaining, not really telling us anything we don't already know about the grad student experience, but getting a lot of laughs of recognition.
Tomorrow I am indulging my old hacker-geek persona at the London StackOverflow Dev Day. Or possibly just reminding myself that school beats work. We shall see.
And tomorrow and Thursday evenings are two Mark Morris programmes at Sadler's Wells. I currently have a spare ticket for the Wednesday show, so hey: if you've nothing better to do at 7.30, let me know.
Posted by matt at 12:03 AM | Comments (2)
October 23, 2009
Departure Vector 5
Devo andare a Roma per la nozze di mia sorella. Tornero domenica sera. Non prendo mio computer, ma può darsi che scrivero un po' al telefonino. Prometto niente.
(Lo so, mia grammatica è orrendo. Sicuramente ne lettori può correggermi...)
Posted by matt at 10:18 AM | Comments (0)
October 20, 2009
Up & Down
Happy endings are one thing, but Pixar really do seem to be making a speciality of absolutely fucking miserable beginnings.
Of course, that's a children's story pattern dating back roughly forever -- the poor orphan, the wicked stepmother, the usurped kingdom -- you have to start out bad in order to have somewhere to go. And young readers naturally empathise with an unjustly punished hero, as they constantly find themselves thwarted by circumstance, making the outrageous discovery that the world isn't just about them after all.
Even so, the slant in Up and Wall-E and even The Incredibles seems much more contemporary and, really, grown-up, than -- say -- Harry Potter's incarceration with the Dursleys. This latest isn't quite as bleak as its predecessor's vision of the whole world as a mountain of trash, but it's still pretty heartbreaking. And while there's a fair bit of silliness and a smidgen of schmaltz later on, the eventual payoff from the opening is just lovely.
Posted by matt at 8:15 AM | Comments (0)
October 17, 2009
All Around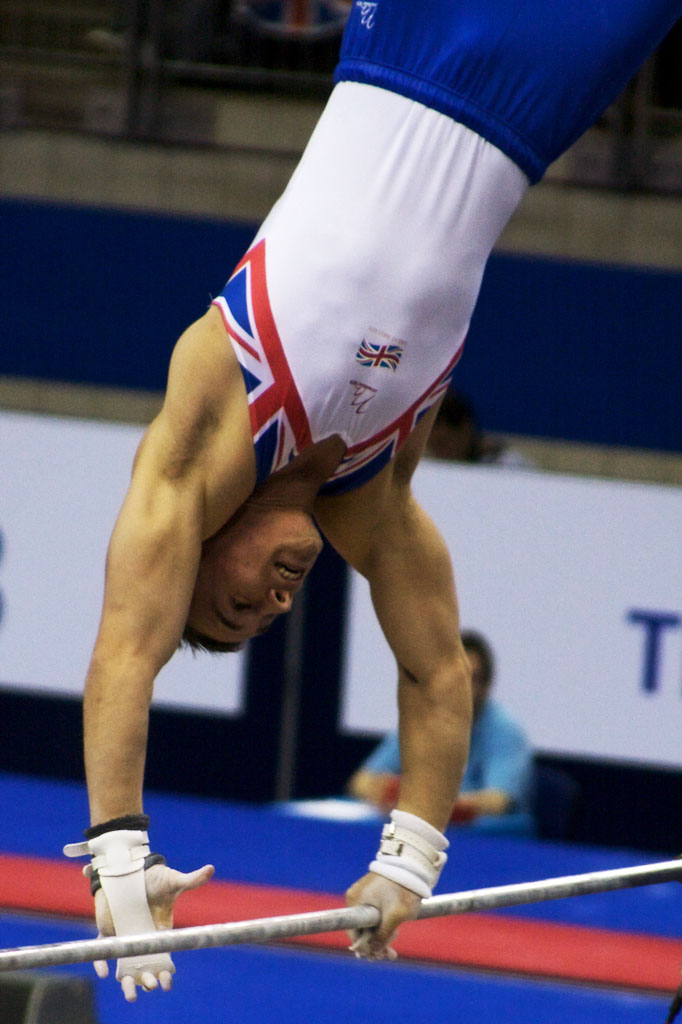 That was a lot of fun.
I'm not really much for patriotic fervour, but I have to admit I was pretty chuffed when homegrown Great White Hope Daniel Keatings took the silver. Brit second-stringer Kristian Thomas acquitted himself pretty well too. It has to be said, though, that Kohei Uchimura outclassed the rest of the field from start to finish. His gold medal never looked in any doubt.
(And no, sporting commentary is not going to become a regular feature of this blog. Normal programming -- or lack thereof -- will now resume.)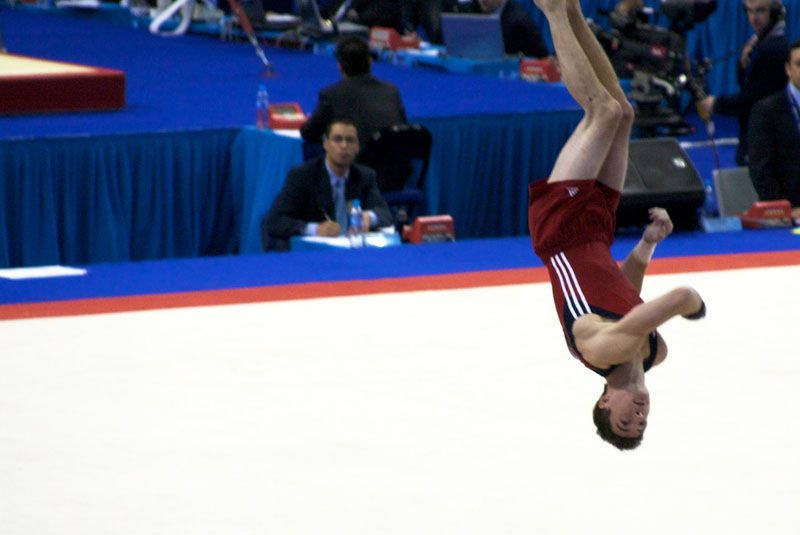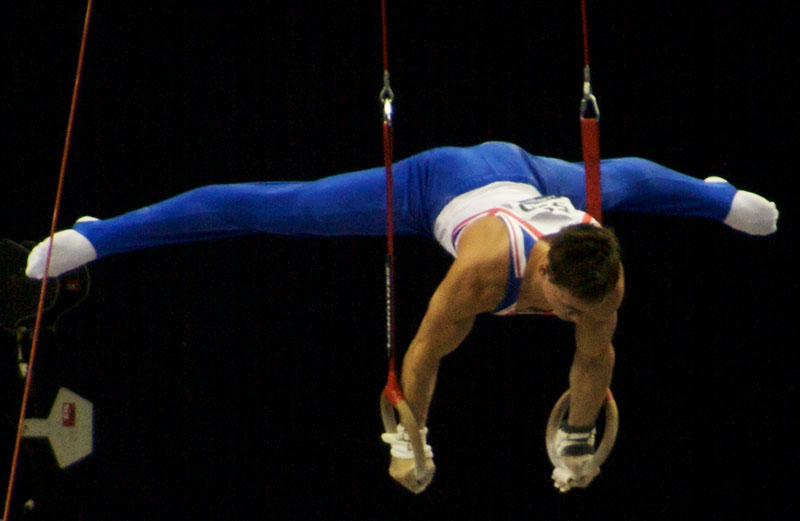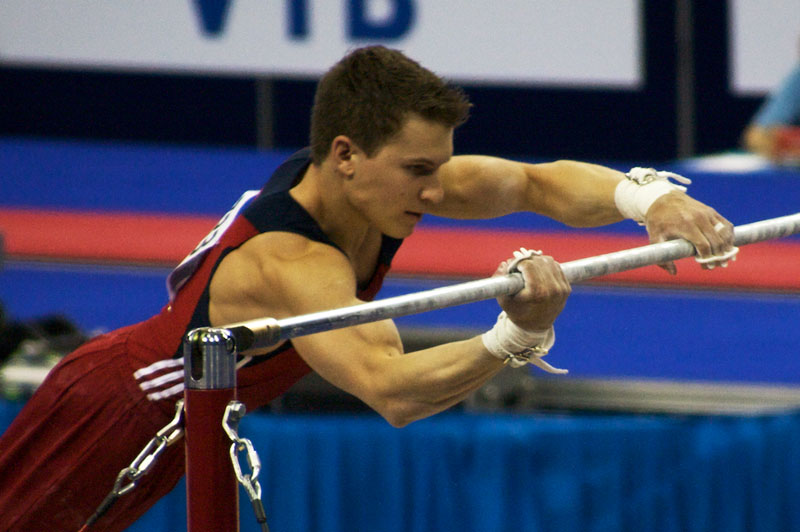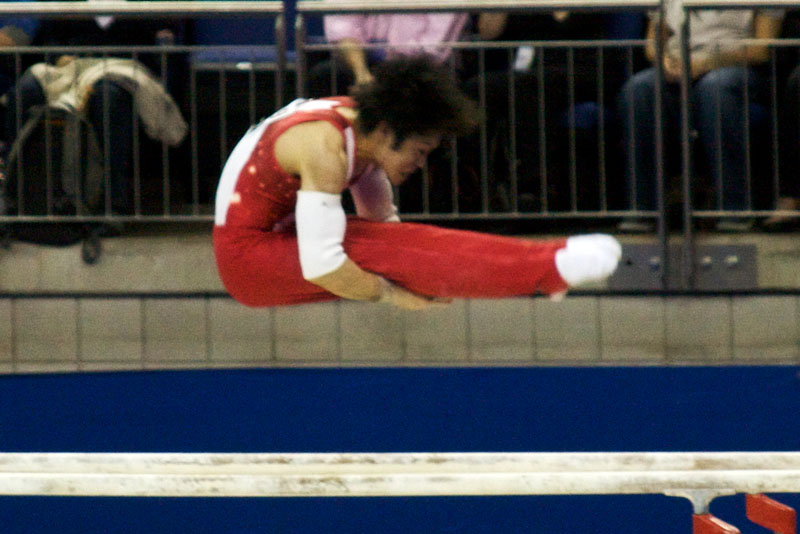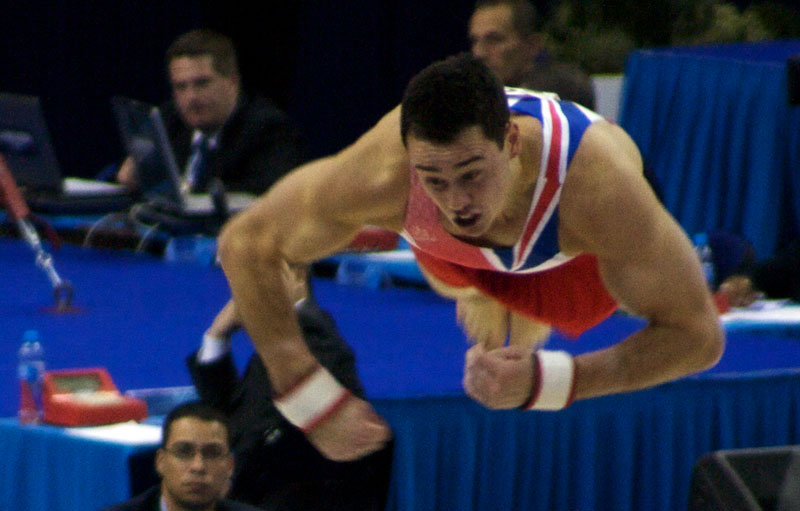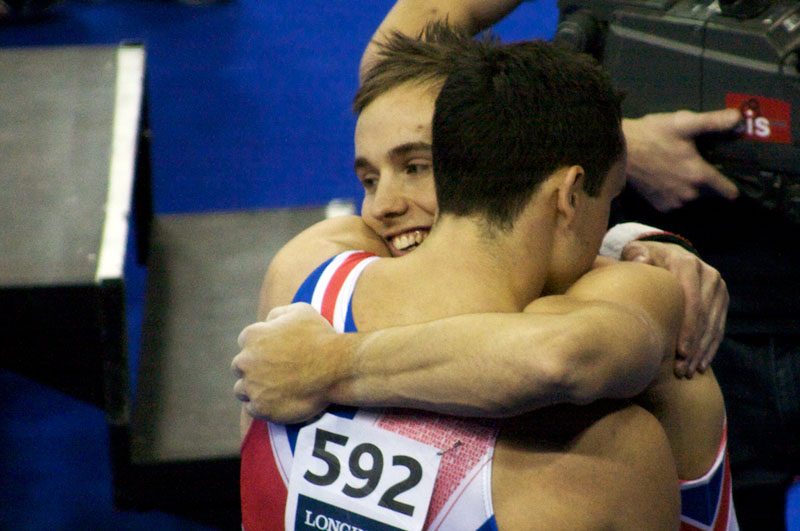 Posted by matt at 6:24 PM | Comments (3)
October 14, 2009
Filler 57
Given the long gaps between posts these days, you might imagine that they'd have some decent content when they eventually do roll up, but alas that's not the case. These banal scribbles don't, clearly, take weeks of careful crafting. So I'm not entirely sure why I'm not posting more often, just tossing up whatever useless drivel happens across my mind every day or two. Isn't that the blogging spirit? It used to be, at least.
In any case, here's a few bits of catch-up fluff to keep things ticking over.
As mentioned in passing last time, I went to see Pere Ubu, oh, weeks ago now. They were at the ICA, performing Long Live Père Ubu! a rather literal musical adaptation of the Alfred Jarry play from which the band took their name. Lead singer David Thomas, of course, took the role of the grotesque Père; and also, due to the indisposition of Sarah Jane Morris on this occasion, sang Mère as well. The remaining characters were played on an ad hoc basis by the rest of the band. The result was quite fun, in an incredibly shambolic way, but it was overlong and spent far too much time on the not hugely interesting script, only really taking off in a few of the songs and on the occasions when Thomas -- always a powerful presence -- went off-script and started being himself; or at least the monstrous stage self he has constructed for these purposes. Oddly, being tied down to a single narrative made the whole event seem much less coherent than Thomas's more usual bricolage of story fragments and impressions, ideas and Americana. It was no Meadville, that's for sure.
In other news, my research continues apace, or at least it would if "apace" meant "hardly at all". As David Thomas said at some juncture late in the evening:
My enthusiasm for this project... wanes.
Meanwhile, I am saddled with an assortment of other CoMPLEX responsibilities of kinds that I really must learn to refuse. These are rather variably burdensome, often demanding almost nothing from one month to the next, but one particularly poor choice has me co-organising a conference in December, which is currently causing no end of grief and likely to get worse. I wish we could just cancel the whole thing, but sadly that's not an option. Quite a lot of gnashing of teeth and rending of garments is in prospect over the next two months. Who knows, some little incontinent dribbles of vitriol may even find there way onto these nowadays undervenomed pages.
On a more pleasurable note, the Artistic Gymnastics World Championships are in town. I spent about 10 hours yesterday in the O2 arena watching the men's qualifying competition. This was, I think, my first time at a major sporting event, and though it was inevitably a bit plodding some of the time just out of sheer logistics, much of it was quite thrilling. I foolishly elected not to take my camera; I won't make the same mistake for the all-around final tomorrow night. Should any decent pics result I shall post them. Indecent ones too, perhaps...
Posted by matt at 9:42 PM | Comments (0)
October 8, 2009
Old Ghosts
After a fair amount of what can only be described as twatting around, I finally managed to upgrade my iPhone, and indeed I am typing on the altogether satisfactory new model right now. Full on blogging may be somewhat pushing the limit of bearability, but let's see how we go.
What finally drove me to the Apple Store early one morning, aside from exasperation with O2's phenomenal uselessness, was what seemed to be a terminal problem with the old one not syncing and refusing to run any apps. As it turned out, this was actually a corruption of my iTunes library, but by the time I worked that out I had the shiny new gizmo (and the 18 month bottom-rung contract) in my hot little hands and it was too late to go back. Not that I would have anyway, since I've been trying to do this since June.
In any case, one of the phone's first duties after that nonsense was sorted out was to photograph a bunch of aged ex-cinema staff who dragged themselves out to a King's Cross pub to drink and reminisce about their erstwhile workplace and various absent friends.
Most of these people I hadn't seen since the early 90s, and it was strange to be doing so again; mostly in a good way. Some looked exactly the same, some unrecognisably different. One, Mary, brought some copies of the pic in the previous post, which is how I came to post it. I can't for the life of me think what the circumstances were that led to it being taken, but I'm glad it was.
As several of us observed, it's hard to imagine getting together for a reunion with the people you worked with in some random bar twenty years ago, and at one level this was that sort of casual part-time job. But at the same time it wasn't. The Scala was a real institution, a legend in its own time and still a cultural touchstone even now, shorthand for the sort of sleazy pretentious arthouse dive they just don't make 'em like anymore. Alas.
Anyway, the reunion pics are up on Facebook. I'll add a link when I'm working with less constraints. And maybe get around to reporting on Pere Ubu or my welcome talk or some other stuff. But for now, this is about as much typing as I can stand...
Posted by matt at 11:33 PM | Comments (0)
October 6, 2009
Ancient History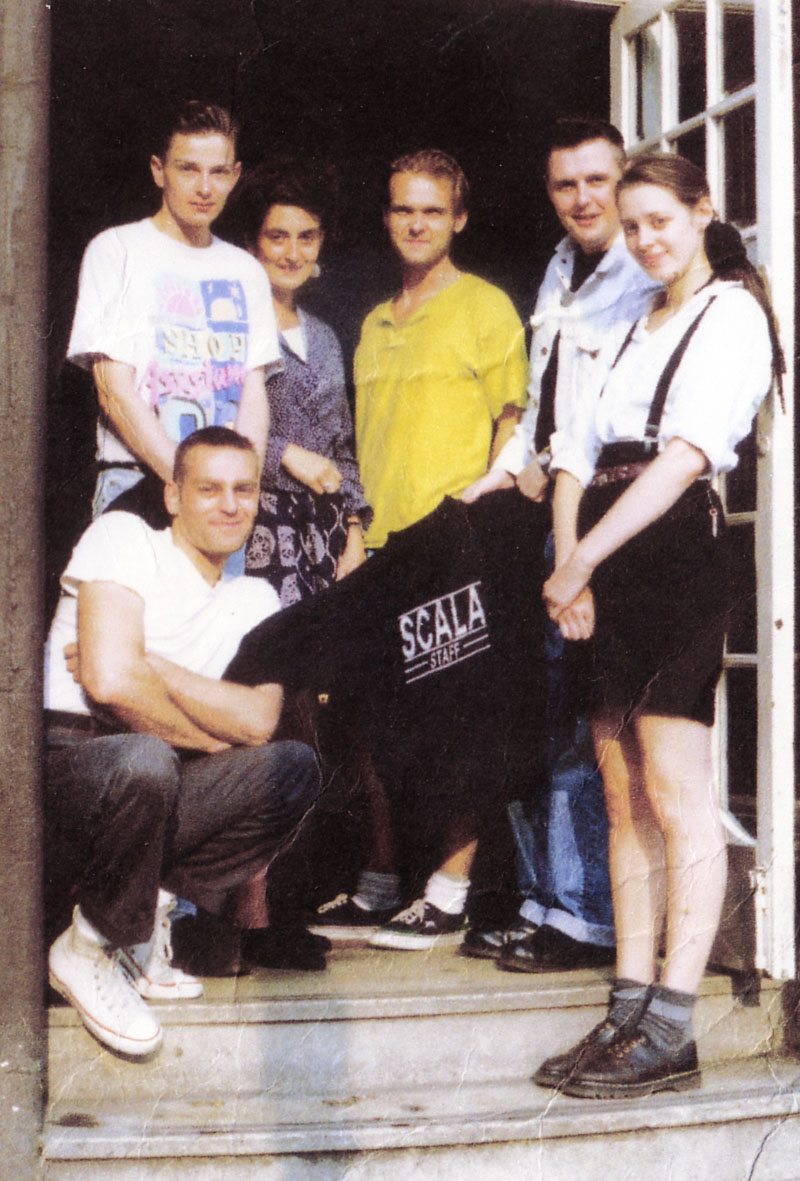 Posted by matt at 11:16 PM | Comments (2)