November 28, 2009
Restoration
And so, back to MT3. In fact I've upgraded to version 3.38 in the hope it would correctly feed categories to BlogPress, but alas not. I've added a cheesy workaround for that, and comments and so on should now work correctly. The 3.38 interface is a little fussier than 3.14, but it's still a world away from the ghastly MT4.
We now return you to your scheduled uneventfulness.
Posted by matt at 12:50 AM | Comments (1)
November 27, 2009
Empty For Redux
Far back in the mists of ancient time, commenting on one of the very first WT posts, my old friend Dan had this to say about Movable Type:
Isn't MT an absolute joy? The more I use it, the more I get a thrill at the way it meekly and rather perfectly does its job and doesn't demand anything in return. Sort of like an efficient public-sector librarian. The real antithesis of your Microsoft Bloatware all-singing all-dancing West-End production. Let's hear it for software which doesn't insult your intelligence!

I mean, can you imagine: Microsoft buy Moveable Type:

"It looks like you're writing a blog entry. Would you like some help?"
Those days are gone. I fucking hate MT4. The gaudy, self-congratulatory, overweight obstructive shitpile that is its current interface is to the old MT what Windows is to Mac -- and I mean Windows Me, not anything vaguely tolerable like XP. It is cluttered, dog slow and fucking useless.
And intrusive. It thinks it knows best. It is, of course, wrong.
MT's security has always been a bit shit. Now they've plastered all kinds of crap over the top to try to stop up the holes, and who knows? Maybe it would work -- if it would fucking work. Instead, it just makes it actually impossible for my own -- never beaten, btw -- spam avoidance measure to run at all, and instead demands my whole site be substantially restructured or forego comments.
FUCK OFF!
I'm not interested in your clunky paraphernalia of user registrations and such. And I'm not interested in your enforcement of irrelevant accessibility guidelines. And I don't want to scrub through a bunch of fucking pop-up menus just to change an entry's excerpt.
Hate. Hate. Hate.
At the moment I'm using an unholy bodge to get comments working, a sort of Frankenstein monster stitched together from parallel installs of MT3 and 4. This is clearly a very bad idea, probably leaving my whole database in some hopelessly broken state only days away from catastrophic failure, but the alternatives are even less appealing. Probably the best option is just to downgrade -- but then I don't think I'd be able properly to do what I am now, which is posting from my phone.
It's a dilemma.
In the meantime, if you haven't upgraded to MT4, my advice is: don't. It sucks.
Posted by matt at 1:19 AM | Comments (2)
November 24, 2009
Cut 13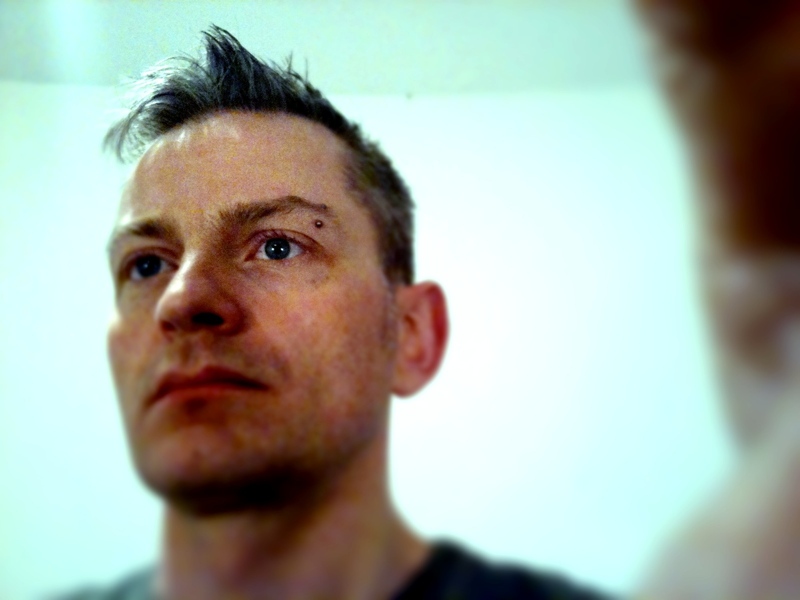 Posted by matt at 1:01 AM | Comments (2)
November 16, 2009
Agents
Systems Engineer – non-games

Central London

£Competitive

This is a multi award winning leader in the development and commercial exploitation of broadband entertainment. They are world leaders in the manipulation, delivery and verification of digital televisual content and advertising.

Their team is made up of the cream of video game industry talent who, not content with life in the console industry, have traded in their years of experience for a role within a dynamic and exciting firm where their skills are enjoyed by millions of viewers each and everyday.

Based in the heart of London, they have a relaxed and yet explosive office with no dress policy and in a good location for shops, bars, clubs and restaurants.

They are looking to recruit an ambitious systems engineer. The successful candidate will have flexible working patterns, including evenings and weekend and there is also the potential for overseas travel.

Role:

- Monitor the performance of a proprietary real-time global delivery and tracking system

- Effective diagnosis of capacity, security and various third party issues across their global network

- design and development of custom tools to aid and automate the operations process

- Hardware procurement, installation and maintenance at their London and New York data centres

- Overseeing operational projects to completion

Required skills:

- A high level of technical ability and understanding of network systems, design, diagnostics and scalability

- A clear understanding of the workings of the internet

- Knowledge of Linux systems administration, in particular Debian 4 and above

- An obsession with network security and a loathing for reckless and risky approaches

Advantageous:

- Use of various programming / scripting languages in order to build tools to aid system management

- Hardware maintenance skills, specifically Intel based Linux servers

- Experience with Linux VPN and VOIP systems

- Monitoring systems eg. Nagios

- Flair for automation of tasks and notifications in order to minimise human effort and out of hours disruption

- Have a general understanding of Windows server technologies in an office environment


Interesting job spec, but the last line lets it down badly.

That's by the by. I am not available. I have left the industry. I've been telling you people -- and I mean [agency] people specifically, not just recruitment agents generally, although them too -- I've been telling you this repeatedly for *years*. Please stop sending me these things. I don't care how appropriate you might think they are. I am not interested.

I mean it. I am *so* not interested. I will *never* be interested. We will have world peace, cheap antigravity, and skiing holidays in Hell, long, long, long before I am interested. Please stop sending me these things. Take me off your database. Delete me from your email lists. Wipe me from whatever passes for your minds.

Please.

Posted by matt at 11:44 PM | Comments (0)
November 7, 2009
Dance Dance Revolution
Old WT regular Max was sitting right behind me at the Barbican tonight, as a tap on the shoulder in the interval revealed. What are the odds?
Um, anyway.
Dyed in the wool dance enfant terrible Michael Clark puts on a good show, but when it comes right down to it he hasn't had a new idea in the last two decades. This was thrown into stark relief by tonight's Barbican programme, which presented material old and new side by side in a kind of highbrow game of spot the difference.
I turned out to be not quite as au fait with the older work as I thought, needing Ian's ex Euan (pictured somewhere hereabouts if you know where to look) to point out that the first act was not merely in the Clark house style almost to the point of parody, but actually authentically ancient, first choreographed for Rambert back in the 1980s. This blast from the past served mainly to demonstrate how little Michael's product has changed in all that time.
(Euan and I had several minutes talking at cross purposes in the first interval with me saying, basically, "haven't we seen this all before?" and him agreeing. It took awhile for me to understand that he actually had seen this exact piece back when he was a teenager.)
It has to be said that some parts of tonight's show were familiar to the point of hilarity. Act 3's opening, for instance, seemed to reprise almost exactly a big chunk of Mmm with only a change of music. But since that chunk is the best thing Clark has ever done, it's hard to begrudge the recycling.
There was a lot of familiar material in last week's Mark Morris programmes as well -- and again the new work didn't represent much of a departure. But the oldies were mostly goodies, particularly V and the brilliant finale of Grand Duo, and it was all wonderfully performed by both dancers and musicians. Thankfully, there was little sign of the useless tat that's marred several recent Morris visits (some of which I've whined about here in the past). And in the spring he's bringing back his masterpiece L'Allegro -- hurrah!
To come in the next few weeks are new pieces by Shunt and (as a work in progress) The Featherstonehaughs, along with another viewing of Jasmin Vardimon's great self mash-up Yesterday. Which should help relieve the autumnal gloom and severe lack of work progress. I shall report, perhaps.

Posted by matt at 1:02 AM | Comments (0)
November 4, 2009
Mobility Revisited
The iPhone blogging saga continues. The MT upgrade seems to have enabled categories for BlogPress, which lacks iBlogger's egregious markup, so we may be most of the way there.
I've now added an FTP client and used that to upload an image (itself drawn on the phone), so let's see how including that pans out: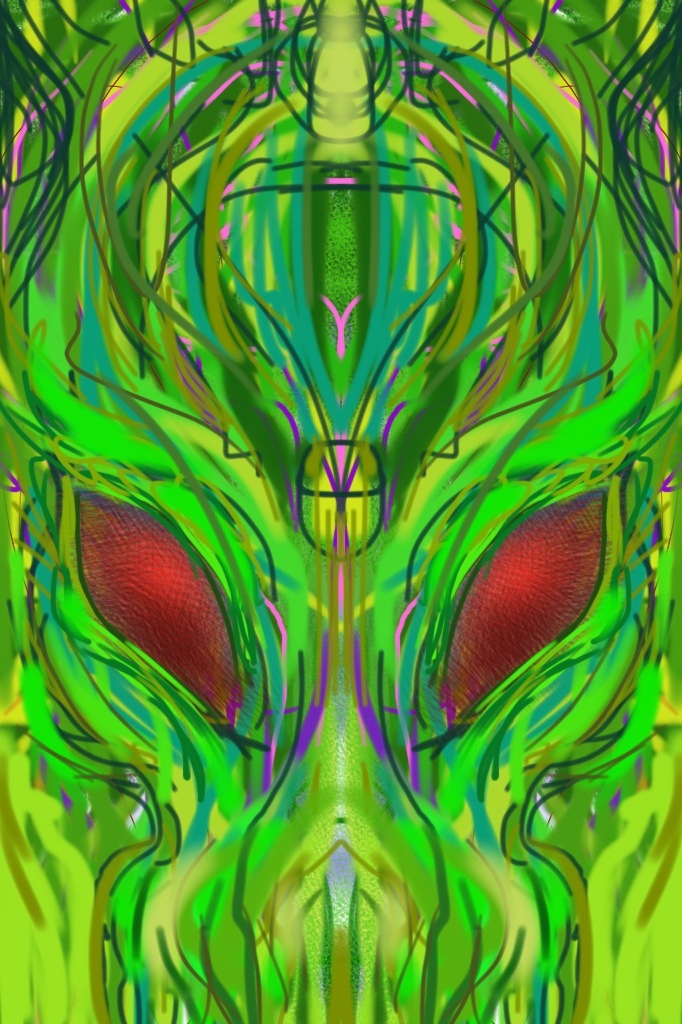 Update: yep, that seems to have worked. Only obvious loose end is the excerpt, but I can live with that. Welcome to a new era of mobile blogging. Or, you know, quite possibly not.

Posted by matt at 12:40 AM | Comments (0)
November 3, 2009
Another Test
In this case the test is a post from iBlogger. My previous problem doing so turned out not to be down to the MT version, but because the app expects to communicate through the XML-RPC interface, which I wasn't configuring correctly. (Vexingly, there appears to be no documentation on this at all.)
The new questions are (i) can I use categories; (ii) will it post the content correctly without inserting unwanted tags; (iii) etc.

For the sake of experimentation, let's also try adding a image and a location tag. This is bound to lead to tears...
(Mobile Blogging from here.)
Update: Um, no. Not only does iBlogger not allow me to set a category, it also fails to mark things up correctly and -- even worse -- it overwrites some settings that I set correctly by other means. Don't like its photo uploading either. Won't be using it again, and may even feel moved to post a bad review on the App Store. Ack.
On another note, why is my headline @font-face not working correctly? Harrumph.
Further update: OK, now it is -- font file was incorrectly capitalised. Hey ho.
Posted by matt at 4:33 PM | Comments (0)
Empty For?
OK, so I've upgraded to MT4. This entry is basically a test to see whether things still work. It will not surprise me in the least if some things are broken, since some of my usages were a bit unusual, but we shall see...
(This paragraph has nothing to add at all, except to be a separate paragraph.)
Posted by matt at 3:35 PM | Comments (2)
November 2, 2009
Mobility
Hmm. I'm posting this from an iPhone blogging client, BlogPress. It seems to be able to talk to my ageing MT installation, but not all the way. Categories don't work, for example, which given WT3's dependence on them for styling will almost certainly lead to grief. And there's no access to lots of other fields, so some tweaking through the web interface no doubt be required. On the other hand, there's no denying that typing this content is much easier here than in Safari, so it may still be worthwhile.
The other app I've looked at, iBlogger (or possibly Blog with iBlogger) doesn't seem to be able to talk to WT at all, despite ostensible Movable Type support, but this might be a versioning problem. I suppose it really is time I bit the bullet and upgraded to MT4...
Anyway, my hope is that making it easier to blog from the phone might encourage me to do it a bit more. Anything is possible. Watch this space for updates -- but don't hold your breath...
Update: well, that was indeed a teensy bit of a mess, but not too awful to fix. Let's see how we go.
Posted by matt at 11:56 PM | Comments (0)